Fusionchef™ Diamond Sous Vide Circulator - Advanced Commercial Grade Precision, Versatility, and Durability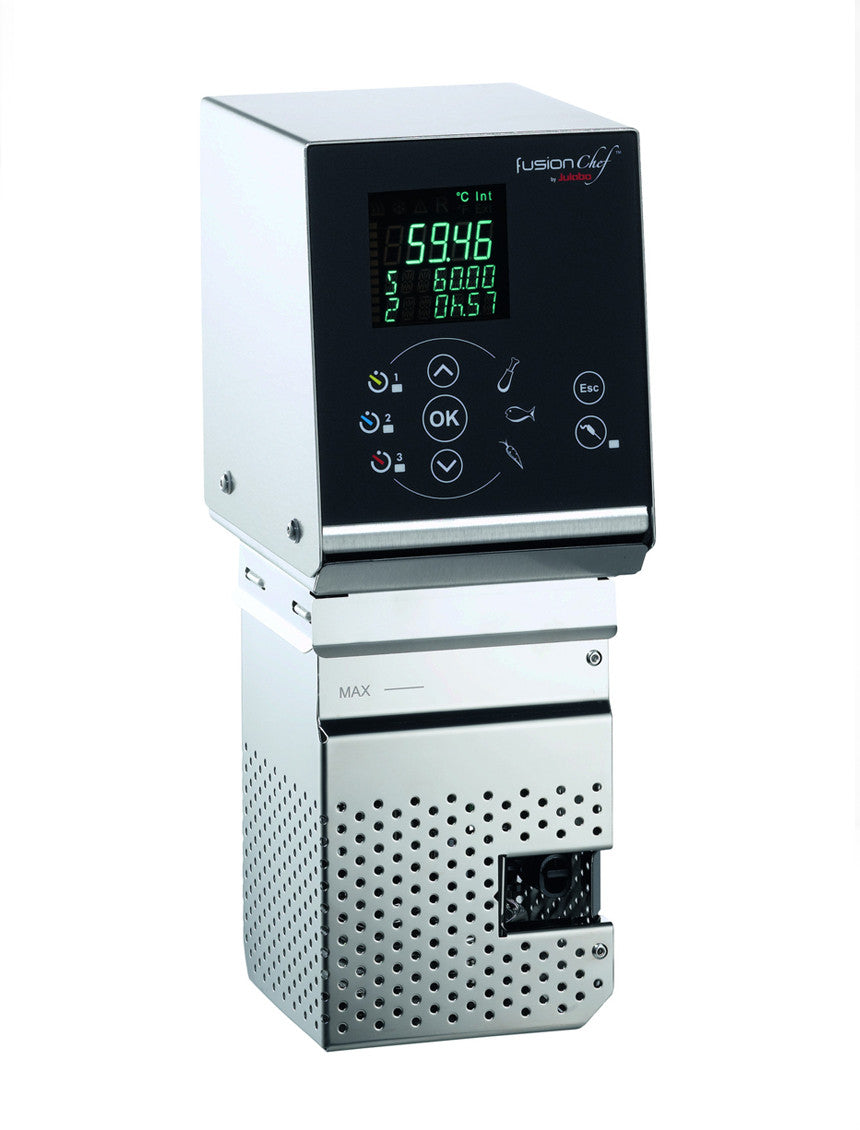 Elevate your food preparations to a new level with fusionchef™ Diamond, the most sophisticated commercial sous vide circulator in today's market. Expertly designed for busy professional kitchens, the Diamond promises unparalleled precision, efficient cooking, and minimal oversight.
Innovative Features:
Advanced Programming: Boasting 15 presets, easily cater to a range of dishes with unique temperature and timing requirements.
Multiple Timers: Manage your cooking efficiently with three separate timers, enabling concurrent preparation of diverse dishes.
Data Capture Capabilities: Monitor your cooking with precision, ensuring optimal temperature control for every dish.
Exceptional Versatility: Use the Diamond circulator head with any container or vessel up to 15.3 gallons, allowing for flexible cooking arrangements.
Crafted for durability, precision, and reliable performance, the fusionchef™ Diamond is the crown jewel of sous vide circulators. Automate your culinary creations with the Diamond and experience cooking like never before.
Additional information

| | |
| --- | --- |
| Weight | 14 lbs |
| Dimensions | 13 × 17 × 12 in |
| Temperature Stability | ±0.02 °F |
| Heating Capacity | 1.2 kW |
| Pump Capacity | 3.7 gal/min |
| Temperature Range | 68-203 °F |
| Timer | 3 |
| Display | VFD |
| Vapor Barrier Protection | Y |
| Protection Grid | Y |
| Connection for CTS | PT100 |
| Core Temperature Alarm | Y |
| PC Control & Recording | Y |
| Bath Depth | N/A |
| Immersion Depth | 6.5 in. |
| Filling Volume | N/A |
| External Dimensions (WxLxH) | 5.24 x 8.35 x 13 in. |
| Dimensions Extended | N/A |
| Product Weight | 11 lbs |