Ovention MiLO Double/Single | Decoupled Air and Infrared Technology for Superior Cooking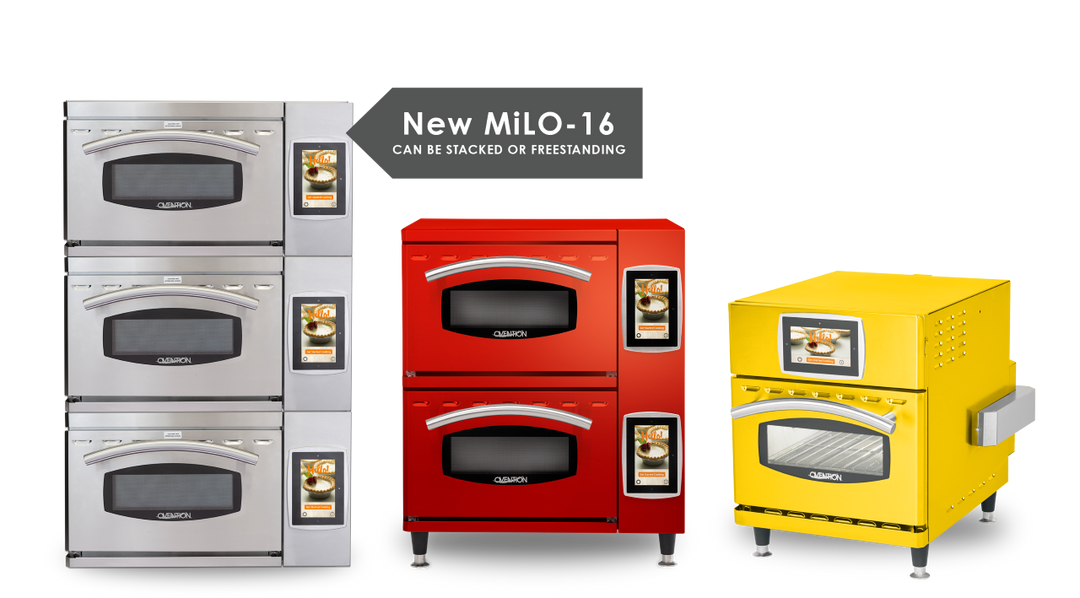 Introducing the Ovention MiLO Double/Single ovens, a revolutionary infusion of Decoupled Air and Infrared (IR) technologies. With independently controlled top and bottom cavities, each equipped with its own interior light and control panel, these ovens provide unmatched quality, speed, and consistency in cooking.
Key Features:
Decoupled Air and Infrared Technology: First-of-its-kind integration of hot air and IR elements for even, consistent cooking and efficient caramelization without over-drying
Active Venting: On-demand humidity removal for high-yield and food integrity while achieving optimal crispiness
Independent Cavities: Two independent cavities with separate full-color UI controls, allowing for simultaneous cooking at different temperatures or energy-saving single-cavity usage
Manual Door with Curved-Glass Window: Sleek design with a lighted cavity for an enhanced cooking experience and a touch of theater
Ventless Operation: Flexibility in installation locations without the need for a ventilation hood
USB Loading Capabilities: Easy programming and sharing of settings between ovens
Three Sizes Available: MiLO-14 (single cavity for up to 14" pizza), Double MiLO 2-16 (two-cavity for up to 16" pizza each), and MiLO-16 (single cavity for up to 16" pizza)
Stackable Option: MiLO-16 can be stacked on Double MiLO 2-16 to create a three-cavity unit or used independently
Anti-Microbial Powdercoat Options: Additional hygiene and protection features
Experience the cutting-edge cooking capabilities of the Ovention MiLO Double/Single ovens. With its innovative technology, independent cavities, active venting, and ventless operation, these ovens redefine cooking efficiency and deliver exceptional results. Enjoy the convenience of USB loading and the captivating theater of the manual door with a curved-glass window. Elevate your cooking experience with Ovention's latest innovation.