Knife Skills and Culinary Creations: Mastering Vegetable Cuts, December 2nd, ForkLift, DC Metro Area - 2023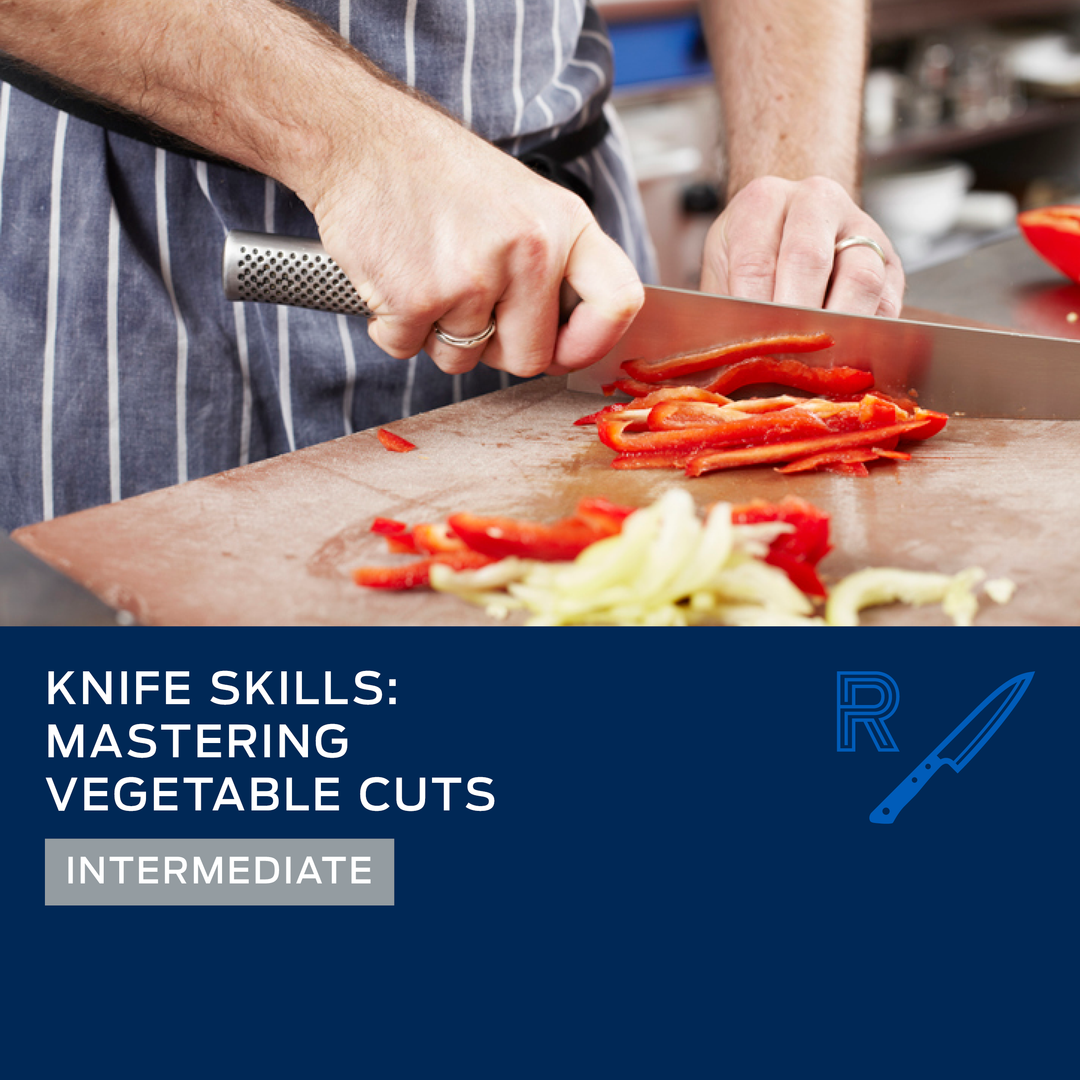 Course Description:

Embark on a journey of precision in the kitchen with our immersive "Knife Skills and Culinary Creations" workshop. Guided by seasoned chefs trained by culinary expert Rich Rosendale, this hands-on class will revolutionize your vegetable cutting techniques and elevate your culinary finesse. Whether you're an aspiring home cook or a seasoned enthusiast, this course will empower you to craft impressive dishes while honing essential knife skills.

Course Highlights:

Learn proper knife handling, sharpening, and selection techniques.
Master fundamental vegetable cuts, from julienne to dice.
Create delectable dishes using the vegetable cuts you've perfected.
Explore culinary creations under the guidance of chefs trained by Rich Rosendale.

Sample Menu (Based on Vegetable Cuts):

Julienne Carrot and Bell Pepper Stir-Fry with Sautéed Chicken Strips
Bruschetta Appetizer with Diced Tomatoes, Fresh Basil, and Olive Oil
Freshly Cut Vegetable Chips with Tomato Salsa
Dice Onion for Flavorful Fajitas
Mirepoix for Hearty Chicken Noodle Soup
Duration: 3 hours

Price: $65 per person

Join us for a delightful and educational experience, where you'll enhance your knife skills while crafting a delectable array of dishes. From salads to savory creations, this class will bolster your ability to create visually appealing and flavorful meals. Reserve your spot today and embark on a culinary journey with Chef Rosendale's accomplished culinary team!
December  2nd, 2023, 10 AM at our events venue, FORKLIFT - 75 Lawson Road SE, Suite 109, Leesburg, VA 20175.  
Space is limited.  The last day for registration is December 1st, after which no refunds will be issued, and fees paid cannot be applied to future classes.